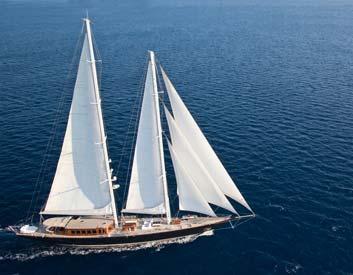 Gulet Charter in Turkey, Greek Island and Croatia
Looking for a gulet charter in Turkey, Greek Islands or Croatia?You deserve the best personal attention, so be assured that we will offer the ideal gulet charter for you for any budget.Visit our Gulet Charter section for a large selection of yachts.Our experienced team will assist you in finding the best gulet and will make your cruise the most enjoyable one for you.
A welcoming captain and friendly crew will ensure that you relax and enjoy yourself to the fullest on this amazingly stunning vacation!We invite you on board to watch incredible sunsets that you have never seen before, swim in the deep blue waters, discover the most beautiful coves, taste the most delicious dishes and enjoy the most delightful drinks - in short, to live the sea holiday of your dreams! Swimming, snorkelling, sunbathing and thousands of adventures are waiting for you.So, just come, relax and enjoy the time with this amazingly stunning Blue Cruise!
See more...