Rhodes New Marina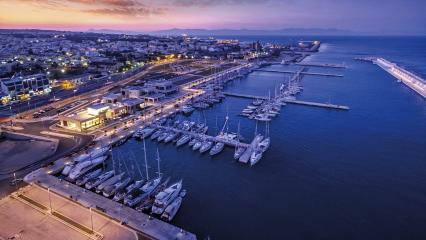 Boarding starts after 16:00 in Rhodes New Marina. We will spend the first night in Rhodes.
So take this day to enjoy the wonderful island, and especially the amazing city with all its beautiful and ancient architecture built and rebuilt over millennia. The amazing cuisine is implemented by amazing views, wonderful beaches, glorious nightlife and exceptional atmosphere, only found in a place that has a culture older than religion.

This is the time you also have to walk around Rhodes and enjoy this UNESCO world heritage site with over three thousand years of history reaching back to the time of legends and ancient Greek gods. This is the island of the famous Colossus of Rhodes, long gone due to an earthquake many centuries ago. Take your time and visit the Palace of the Grand Master and the architecture of the Knights of St. John notable features.

Dinner and overnight will be in Rhodes New Marina.